Closeout Merchandise Apparel by the Box, Pallet or Truck load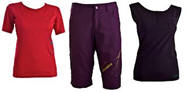 Closeout Merchandise Apparel
Find closeout merchandise and apparel for men, women, boys, girls, toddlers and babies, including pre-mature babies. Our goods are originally from leading department stores and large scale retailers throughout the U.S.A. Call our helpful team for up-to-date information about our inventory and what we have available to you!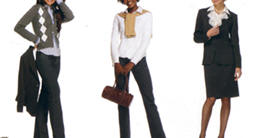 Assorted Women's Apparel
Upon calling our headquarters for details and our hot deals of the week, you will sense an immediate interest in helping you! RS Trading has earned an outstanding reputation for customer service. We reflect it in all that we do. We give you options on all goods, especially closeout merchandise and apparel. Choose between pallets, containers, boxes, and truckloads.

Men's First Quality Mixed Apparel
We focus on high-quality men's closeout merchandise and apparel. Our superb selection of men's apparel is usually available in mixed lots, at hugely discounted prices. Each lot has a mix of designs, styles, colors, sizes, featuring a range of high-end designers and private labels. At RS Trading we can help with your order!

High End Overstock Mixed Apparel
Our high-end name brand closeout merchandise apparel will please you beyond expectations. Ask about our assorted mixed pallets and containers. Our extensive range of mixed apparel may include brands from high-end designers including Calvin Klein, Ralph Lauren, Charter Club, Tommy Hilfiger, DKNY, Guess, Liz Claiborne and many other leading fashion icons too.

Children's Mixed Apparel
Should you be frantically searching for high-quality children's mixed closeout merchandise apparel at hugely discounted prices, call us, here at RS Trading. Our merchandise is made up from store returns, closeouts, overstocks, excess, and other such reliable sources. Each lot has a mix of sizes, colors, and styles that are sure to impress you. Call RS Trading today!