Brand Name Athletic Shoe Overstock by the Box, Pallet or Truck load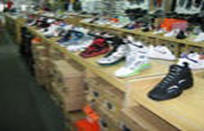 Athletic Shoe Overstock
We have a very large selection of Athletic Shoe Overstock inventory. With a very large selection of sizes, colors, designs and styles, we are sure to have what you are looking to find. We have plenty Athletic Shoe Overstock, great for auctions, retailers and distributors.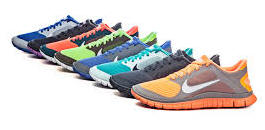 New, In-Box Wholesale
Run, walk and feel great when you buy from our Athletic Shoe Overstock. We have assorted designs and styles from Brand name Athletic Footwear such as Nike, Reebok, New Balance, Adidas and more.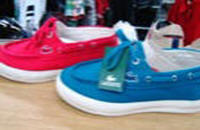 Casual footwear & Sneakers Liquidations
Casual Footwear and Sneakers are just two of the many footwear options we offer as you in our wide selection of athletic shoe overstock. We have brand names such as Converse, Timberland, and Lacoste!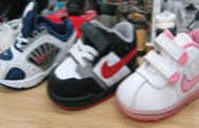 Athletic Shoe Overstock - Children's Footwear
RS Trading offers an incredible mix of children's athletic shoe overstock. All of our Athletic Shoe Overstock are at low prices, so order now! Great for retailers.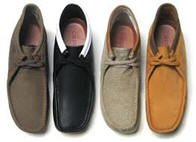 High-end Overstock
Our High-End Overstock selection features brand names from designers like Kenneth Cole! We have a lot of different designs and style to choose from. Our mix assortments are a cost effective way to stock your shelves!