Apparel Liquidations by the Box, Pallet or Truck load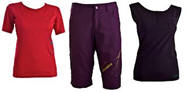 Below Wholesale Apparel Liquidations
RS Trading offers a huge selection of below wholesale apparel liquidations for our clients. Our option include a great selection of apparel loads at discounted prices. Call our offices today for more information.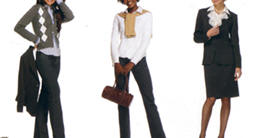 Assorted Women's Apparel
At RS Trading you will find the best below wholesale apparel liquidations for women. Apparel pallets can include tops, pants, skirts, dresses, and more.

Men's First Quality Below Wholesale Apparel
Call us for high quality mixed apparel for men at a great discount. We have beautiful mixes of designs, styles, colors, and sizes of mixed clothing and accessories.

High End Overstock Mixed Apparel
Use us for your High-End Name Brand apparel mixes. We offer packages with different clothing assortments that include all sizes and styles of clothing. Each mix may include brands such as Calvin Klein, Ralph Lauren, and DKNY.


Children's Mixed Apparel
Check out our mixed apparel lots for children! We have a mixed assortment of overstocks, returns, closeouts, and more. Each mix has a variety of styles, sizes, and brand names. Contact us for more details.