Children's Apparel by the Box, Pallet or Truck load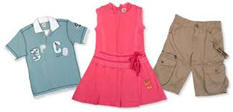 Children's Clothing Wholesale
With RS Trading, you'll never have to worry you're not getting the best deals on First Quality clothing for boys and girls. Each of our lots of children's apparel comes in a variety of sizes, styles and colors. Call our offices today to find out about the deals we have going on now.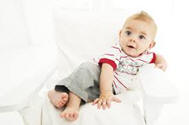 Name Brand Children's Clothing Wholesale
RS Trading will give you the best deals on Children's Clothing and Wholesale lots to offer your customers. Call us to get Major Department store styles and designs of Children's Apparel at a price you can afford. RS Trading carries items for boys and girls.

Department Store Liquidations
RS Trading is the leading provider of all types of children's apparel and items! You'll be pleasantly surprised when you realize that our company provides excellent quality and style. Get great deals on pallets and truckloads that contain a wide selection of Children's cargo shorts, jean shorts, dress shirts, dresses, accessories and more.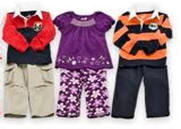 Manufacturer Overrun Clearances Children's Clothes
RS Trading will help you find what you need stock to fill orders and keep your customers happy. You'll be able to keep your customers coming back again and again when you get one of our Children's Clothing Wholesale mixed loads of overstock items of apparel directly from the manufacturer.

Children's High End Department Store Liquidations
Don't hesitate. Our great mixed loads filled with goods for the whole family are flying off of our shelves. Give your customers what they want with High End Name Brand clothing for boys and girls. Call today to find out more information and save time and moeny.