Children's Apparel by the Box, Pallet or Truck load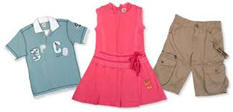 Children's Liquidations
RS Trading has amazing deals on children's liquidations that are filled with high quality clothing for boys and girls. You'll get the best options on children's apparel that comess in a variety of sizes, styles and colors. Let us drop ship your order. Call our offices today.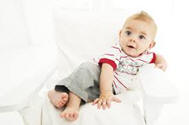 Name Brand Children's Liquidations
Don't let your competitors show you up! Call RS Trading and get the best deals on Major Department store styles and designs of Children's Apparel. You'll be able to get pallets and truckloads of apparel for boys and girls, including brand names such as Carter's, Oshkosh and more!

Department Store Liquidations
RS Trading company provides excellent qualities and styles on Children's Liquidations! Get loads that are filled with all styles and items. You'll be able to choose from a wide selection of cargo shorts, jean shorts, dress shirts, dresses, accessories and more.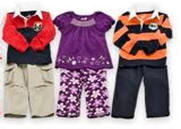 Manufacturer Overrun Clearances Children's Clothes
RS Trading is the leading provider of Children's Liquidations on the internet! Call us to take advantage of our mixed loads of overstock Liquidation items of Children's apparel directly from the manufacturer. Our loads include popular U.S. and European major brands.

Children's High End Department Store Liquidations
You won't be disappointed when you call RS Trading because we have the best selection of items that are perfect for children of all ages! We have styles from Tommy Hilfiger, Sean John, Polo by Ralph Lauren, and more. Call today to get your selection of designer children's clothing.