Children's Apparel by the Box, Pallet or Truck load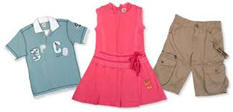 Children's Wholesale Apparel
If you're looking for great deals on Children's Wholesale Apparel, look no further! RS Trading is the leading provider of high quality clothing for boys and girls. Each of our lots are filled with children's apparel comes in a variety of sizes, styles and colors. Call today.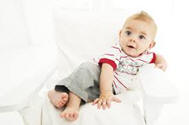 Name Brand Children's Wholesale Apparel
RS Trading will give you the selection you've been looking for to take your business to the next level. Call us when you want to get great deals on Major Department store styles and designs of Children's Apparel. Each of our loads contains items from brands like Carter's, Oshkosh and more!

Department Store Liquidations
Don't wait another second. Call us to get an amazing deal on children's wholesale apparel that is directly from department store retailers! Get a wide selection of Children's Wholesale apparel including cargo shorts, jean shorts, dress shirts, dresses, accessories and more.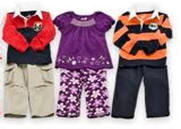 Manufacturer Overrun Clearances Children's Clothes
RS Trading will be your provider of Children's Wholesale Apparel that you can use to fill your shelves! Use our stock to fill orders and stores. We will provide you with great deals on Wholesale Children's Apparel directly from the manufacturer. Call us today!

Children's High End Department Store Liquidations
RS Trading will give you the options you're looking for! Provide your customers with the best in High End Name Brand clothing for boys and girls of all ages. We have styles from Tommy Hilfiger, Sean John, Polo by Ralph Lauren and more. Call for details.