Closeout Jewelry by the Box, Pallet or Truck load
Assorted Brand Name Closeout Jewelry

Assorted Brand Name Closeout Jewelry
RS Trading is the company that can provide you with excellent quality closeout jewelry for you to sell at auctions or discount stores. We have the best deals on High End Name Brand designer costume jewelry with brands like Jessica Simpson, Swarovski, Givenchy, DKNY and Anne Klein among others.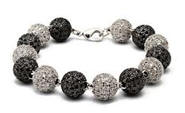 Jewelry Liquidation
Give us a change to prove that we are the provider of choice for high quality closeout jewelry! We have the items that are great for any customer whether buying for yourself or to sell for your business. Our partnerships with major department stores means we have the options that will fit all tastes and styles, so call us today.

Name Brand Jewelry
You'll be able to fill your shelves with the best in Customer Return and Shelf Pull Items! Let RS Trading help you find items that will make great fuel for your (eBay) Auctions and are a tremendous value for Retailers at below wholesale prices We have an incredible assortment of Closeout Jewelry great Brands including necklaces, bracelets, watches, anklets, rings, earrings and gift sets.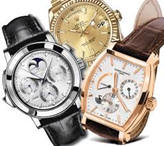 High-End Watches
You'll need to take a second look when you see the great closeout jewelry we have at prices that are the lowest in the industry. We have Jewelry perfect for discount stores! We carry Closeout Jewelry in a variety of Brand name watches including Guess, Movado, Michael Kors, TAG Heuer, Burberry and many more!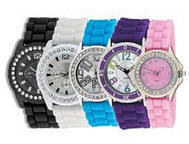 Department Store Watches
RS Trading will provide you with closeout jewelry in mixed variety loads of men's, women's and children's watches. All of our Closeout Jewelry all merchandise is from Major Department Stores. We also are proud to carry all new excess merchandise as well as customer return loads.