Clothes Wholesalers by the Box, Pallet or Truck load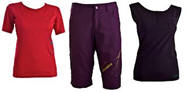 Clothes Wholesalers
RS Trading will help you navigated the world of clothes wholesalers by giving you access to our great selection of Department Store apparel loads at discounted prices. Call us when you're ready to get your part of our clothes wholesalers selection that includes a mixture of women's, children's and men's apparel.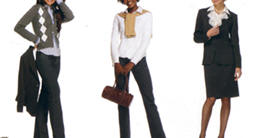 Assorted Women's Apparel
RS Trading will give you great options on the best of Women's Apparel pallets! Each of our high quality loads include tops, pants, shorts, jeans, skirts, dresses and more. You'll be surprised at how much clothing we have at such great prices. Call us to find out what deals we have this week.

Men's First Quality Mixed Apparel
RS Trading is the company that leads all of the Clothes Wholesalers! With great deals on men's mixed apparel at up to 30% off the lot, you'll never have to look elsewhere to fill your shelves. We have beautiful mixes of designs, styles, colors and sizes of mixed apparel and accessories.

High End Overstock Mixed Apparel
Don't let other companies with less than stellar deals take your money without providing what they promise. RS trading is the only company you need to call when you are looking for high end Name Brand mix Clothes Wholesalers in an excellent mixed assortment.

Children's Mixed Apparel
Call RS Trading when you are ready to have access to the company with the most extensive selection of Children's mixed Apparels! We are the clothes wholesalers when you want to do business with, because we have apparel for any occasion. We have a wide mixed assortment of overstocks, store returns, closeouts, and more.