Tools by the Box, Pallet or Truck load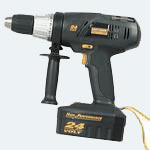 Department Store Returns & Closeout Tools
Get the power you need with these overstock Discount Hand Tools from the major hardware stores you know.
Customer returns, assortment of Hand tools, power tools and Lawn & garden merchandise also available. Accessories such as replacement blades, nuts, bolts, tool boxes and compressors. Discount Hand Tools, Trailer loads and Pallets available per request.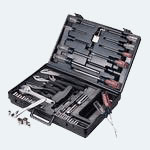 Overstock Hardware & Accessories
Whether it's a small job or a big job get your customers the merchandise they need at closeout prices. Discount Hand Tools and Liquidation tools assorted merchandise may contain Light fixtures, nuts & bolts, hand tools, plumbing equipment and hardware supplies. Sold by the truckload or lots. F.O.B. GA, OH, CA.