Tools by the Box, Pallet or Truck load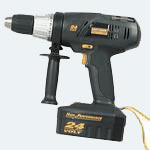 Department Store Returns & Closeout Tools
Get the power you need with these overstock tools from the major hardware stores you know.
Customer Returns, assortment of Hand tools, power tools and Lawn & garden merchandise also available. Accessories such as replacement blades, nuts, bolts, tool boxes, compressors. Trailer loads and Pallets available per request. Call today to find the best Discount Tool Wholesale!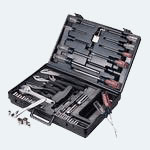 Overstock Hardware & Accessories
Whether it's a small job or a big job get your customers we have the merchandise they need at closeout prices. Many liquidation and Discount Tool Wholesale assorted merchandise may contain Light fixtures, nuts & bolts, hand tools, plumbing equipment and hardware supplies. Sold by the truckload or lots. F.O.B. GA, OH, CA.