Fashion Accessories Closeout by the Box, Pallet or Truck load
Assorted Brand Name Jewelry Closeout Liquidation

Assorted Brand Name Fashion Accessories Closeout
We focus on fashion accessories from closeout sources. You are assured of high quality jewelry, ideal for selling on. We supply discount stores and boutiques, online stores and individual bulk buying entrepreneurs. Expect jewelry and fashion accessories from high-end names such as: Jessica Simpson, Swarovski, Givenchy, DKNY and Anne Klein among others. Take advantage of special low prices. Call for availability details.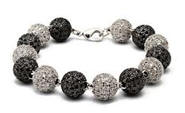 Fashion Accessories Closeout
Assorted jewelry and fashion accessories from closeout sources are what we concentrate our energies and resources on. Whether you are buying for yourself or on behalf of chain stores, we are ideal for you. Our trendy fashion accessories are what clients are seeking both domestically and internationally.
Minimum orders may apply. Ask for details.

Name Brand Fashion Accessories Closeout
Customer Return and Shelf Pull Items are vey well-suited for your (eBay) Auctions and are a bargain for Retailers, given our below wholesale prices. Take advantage of outstanding assortments of Fashion Accessories from Closeout sales of brand name goods, including Necklaces, Bracelets, Watches, Anklets, Rings, Earrings and Gift Sets. Order today!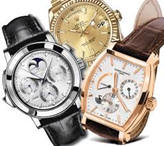 High-End Watches
Benefit from a great selection of Fashion Accessories from Closeout sources and also fine, elegant watches for men and women. We carry Brand Name watches. Brands include Guess, Movado, Michael Kors, TAG Heuer, Burberry and others too!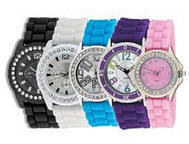 Department Store Watches
Contact us for your bulk purchasing of mixed variety loads of Men's, Women's and Children's watches. All of our Fashion Accessories from Closeout sales include items and merchandise originating from Major Department Stores. We stock new excess merchandise as well as customer return loads. Surplus and customer returns are priced really low.