Fashion Accessory Liquidation by the Box, Pallet or Truck load
Assorted Brand Name Jewelry Closeout Liquidation

Assorted Brand Name Fashion Accessory Liquidation
Fashion Accessory Liquidation Brands are what we concentrate on. You can look forward to: Jessica Simpson, Swarovski, Givenchy, DKNY and Anne Klein among others. Special low prices are always available. Call us for availability.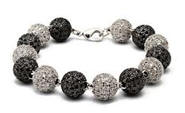 Fashion Accessory Liquidation
Assorted jewelry for any customer, whether buying for yourself or on behalf of businesses owned by others. Fashion Accessory Liquidation goods from us can be efficiently shipped to you in bulk. Choose between containers, pallets, boxes and truck loads. Our prices are unmatched. We outpace the competition.

Name Brand Fashion Accessory Liquidation
This is a great opportunity to get Customer Return and Shelf Pull Items for your (eBay) Auctions. Such items are also an outstanding value for retailers. We offer below wholesale prices. You will be impressed with our assortment of Fashion Accessory Liquidation Brand Name goods: Necklaces, Bracelets, Watches, Anklets, Rings, Earrings and unique Gift Sets.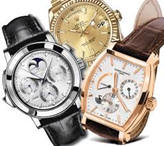 High-End Watches
We offer the type of Jewelry regarded as perfect for discount stores! Take advantage of our outstanding selection of high-end items from Fashion Accessory Liquidation sources and our Fine Watches. We carry Brand name watches for men and women. Brands include Guess, Movado, Michael Kors, TAG Heuer, Burberry and many more! Order our bulk Jewelry, Watches and Accessories in mixed pallets, at special low rates.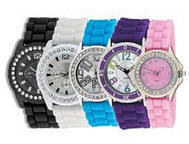 Department Store Watches
Mixed variety loads of Men's, Women's and Children's watches. All Fashion Accessory Liquidation items and merchandise are from leading Department Stores. We carry new excess merchandise, as well as customer return loads. Our surplus and customer returns are popular categories with both our international and our domestic clients.