Fashion Accessory Liquidations by the Box, Pallet or Truck load
Assorted Brand Name Jewelry Closeout Liquidation

Assorted Brand Name Fashion Accessory Liquidations
You will be impressed with our superb Fashion Accessory Liquidations Brand Names like Jessica Simpson, Swarovski, Givenchy, DKNY and Anne Klein among others. Our special low prices will please you too. Call us today for availability details.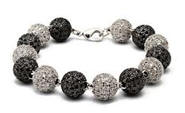 Fashion Accessory Liquidations
Assorted jewelry from us, RS Trading, will be ideal for your own customers whether domestic or international. If you are buying for your own enterprise, we can help you. If you are buying on behalf of others, we can equally help you. We are experienced in the bulk buying and bulk selling of Fashion Accessory from Liquidations and other sources.

Name Brand Fashion Accessory Liquidations
We are well-known for excellent quality Customer Return and Shelf Pull Items. Our clients use them for stocking chain stores as material for (eBay) Auctions. Everyone considers them and as tremendous value for retailers especially since our prices are below wholesale prices. Among our superb assortment of Fashion Accessory Liquidations Brand Name goods are: Necklaces, Bracelets, Watches, Anklets, Rings, Earrings, Brooches and Gift Sets. Order today!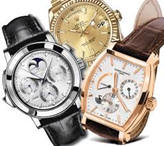 High-End Watches
Few bulk sellers can give you the fine selection of goods and Fashion Accessory Liquidations output and Fine Watches that we are known for. We carry Brand Name watches for men and women, such as Guess, Movado, Michael Kors, TAG Heuer, Burberry and many more! Ask for our Jewelry, Watches and Accessories in mixed pallet at low prices.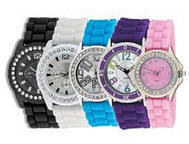 Few companies can readily supply loads of Men's, Women's and Children's watches. Our attractive Fashion Accessory Liquidations items and merchandise originated from prominent Department Stores. We also carry all new excess merchandise as well as customer return loads. Surplus and customer returns are particularly low in price.