Overstock Fashion Accessories by the Box, Pallet or Truck load
Assorted Brand Name Jewelry Closeout Liquidation

Assorted Brand Name Overstock Fashion Accessories
Overstock Fashion Accessories from us, RS Trading, are of such high quality that our clients book in advance! You can do the same! We make sure that we offer the trendy goods which will entice your own customers. Expect high-end name brand designer costume jewelry from: Jessica Simpson, Swarovski, Givenchy, DKNY and Anne Klein among others. Take advantage of our low prices. Call us now for availability details.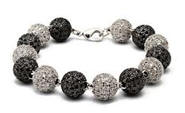 Overstock Fashion Accessories
Assorted jewelry for all types of customers whether buying for self-owned businesses or other businesses, are what we, the reputable RS Trading, steadily focus on. Our category, Overstock Fashion Accessories, is adored by both our domestic and our international clients. We are ready to assist! Call now!

Name Brand Overstock Fashion Accessories
You will be impressed with the excellent quality of our Customer Return and Shelf Pull Items which, may we remind you, make great material for your (eBay) Auctions. and are a Our below wholesale prices make these goods valuable for selling on in any mode. Our Overstock Fashion Accessories loads contain attractive, trendy Necklaces, Bracelets, Watches, Anklets, Rings, Earrings and Gift Sets.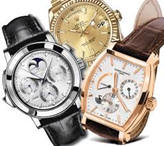 High-End Watches
Our supplies of Overstock Fashion Accessories and Jewelry are perfect for any type of discount stores and chain stores! You can look forward to an extensive collection of fine watches. We concentrate on brand name watches for Men and Women. Our regular clients favor our watches from Guess, Movado, Michael Kors, TAG Heuer, Burberry and others! So would you! Ask about our Jewelry, Watches and Accessories in mixed pallet at low prices. We will facilitate you in every way possible!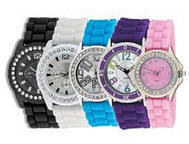 Department Store Watches
Mixed variety loads of Men's, Women's and Children's Overstock Fashion Accessories and Watches can be yours. Call us for further details and availability. Our merchandise originates from outstanding department stores. We carry all new excess merchandise and also customer return loads in excellent form. Surplus and customer returns can be obtained from us in bulk with low rates per pallet.