Toy Wholesale by the Box, Pallet or Truck load

Closeouts Toys
"Exclusive Offer" ONLY FOR EXPORT. Popular for the Christmas holiday season! New Toy Wholesale, Customer Returns, Overstock and Liquidation merchandise that will sell fast. Get brands such as Mattel, Hasbro, Tiger Electronics, Barbie and other Licensed goods. Plush, Games, Remote Control, Educational and much much more!! One 40 ft. trailer of mixed branded toys from major chain retailer. SUPER LOW PRICES!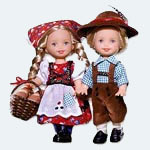 1st QUALITY TOYS
Brand New in boxes. Assorted Branded goods sold by Retail Value. Games, Plush, Activity Sets, Barbie's, Remote Control and much much More!

Toy Wholesale Value Pack #1 Retail Value $12,000.00 Your cost $3500.00
Value Pack #2 Retail Value $ 25,000.00 Your cost $6900.00
Value Pack #3 Retail value $50,000.00 One 20 ft. container cost $12,500.00
Value Pack #4 Retail Value $ 100,000.00 One 40 ft. container cost $25,000.00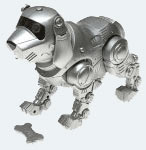 Toys, Sports & Infant Items -Store Returns
Get everything you need for the upcoming holiday season of Toy Wholesale and Overstock Items. Category loads consist of mixed Sports, Toys & and Infants Items. Bikes, Tents, Games, Baby Related merchandise and Toys. Get what you need and give what they want with our huge variety of brand name merchandise. Sold by the pallet, lot or by truckload. F.O.B. Atlanta, Ohio, or CA.