Children's Apparel by the Box, Pallet or Truck load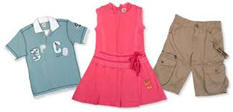 Wholesale Children's Apparel
We have First Quality Wholesale Children Clothing for boys and girls. Our Wholesale Children's Apparel comes in a variety of Sizes, Styles and Colors. Let us drop ship your order. Special price as low as $1.75 per piece of Children's clothing. Minimums apply.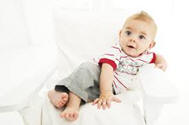 Name Brand Wholesale Children's Apparel
Want to offer your customers Major Department store styles and designs of Wholesale Children's Apparel? We carry Wholesale Children Clothing for boys and girls Outfits, Items and more. Brand names such as Carter's, Oshkosh and more! Prices are as low as $3.75 per piece with minimum order. FOB FL

Department Store Liquidations
We offer Wholesale Childrens Apparel and from companies that provide excellent quality and style. Choose from a wide selection of Cargo Shorts, Jean Shorts, Dress Shirts, Dresses, Accessories and more. Minimum order 500 pieces name brand at $2.95 a piece. FOB FL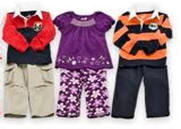 Manufacturer Overrun Clearances Children's Clothes
Need stock to fill orders and stores? Let us help with our mixed loads of Wholesale Children Apparel and Overstock items directly from the manufacturer. Our loads include recognizable U.S. and European major brands. Take it right off our lot! FOB FL

Children's High End Department Store Liquidations
Sell your customers the goods with High End Name Brand Wholesale Children Apparel. We have styles from Tommy Hilfiger, Sean John, Polo by Ralph Lauren and more. Designer Children's clothing 1,000 pcs minimum order.