Costume Jewelry by the Box, Pallet or Truck load
Assorted Brand Name Jewelry Closeout Liquidation

Assorted Brand Name Jewelry Closeout Liquidation
We know several costume jewelry liquidators here at RS Trading. Our liquidators assist in getting us the supplies you need for your customers. Benefit from our great jewelry options and our low price points. Keep your own customers happy and returning by choosing RS Trading as your main supplier. We ship our products all over the world!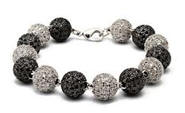 Jewelry Liquidation
Contact RS Trading for important details on our range of costume jewelry from liquidators. We work hard to ensure that we are able to obtain what you are looking for to supply your own customers. We are proud to offer you mixed lots of jewelry at extremely low prices. Confidently purchase our high quality items. You will not regret shopping at RS Trading today!

Name Brand Jewelry
RS Trading offers a remarkable array of superb name brand jewelry and accessories, such as necklaces, bracelets, rings, earrings and more. We are an ideal source for costume jewelry from liquidators of note. We also deal in overstock and shelf pull items. Call RS Trading now for more information on our hot deals of the week.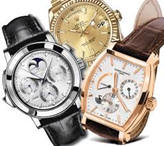 High-End Watches
With RS Trading providing you with the high end watches and other pieces of trendy costume jewelry that you are looking for, your business will be on the road to success. You are sure to benefit from our outstanding jewelry offerings from prominent costume jewelry liquidators. At RS Trading, we focus on brand name watches so call us as soon as possible for all the details.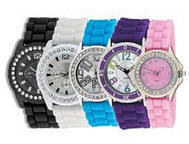 Department Store Watches
Bulk buy mixed pallets and truckloads containing department store watches and some of the trendiest products, that your own customers are constantly seeking. We source it from major department stores throughout the United States of America and through our dedicated costume jewelry liquidators. You just cannot go wrong doing business with RS Trading.