Costume Jewelry by the Box, Pallet or Truck load
Assorted Brand Name Jewelry Closeout Liquidation

Assorted Brand Name Jewelry Closeout Liquidation
Find costume jewelry from overstock sources by contacting RS Trading. We offer you a wide range of costume jewelry at extremely low prices. While our inventory is constantly changing, we focus heavily on popular name brands trusted in the world of fashion jewelry. We offer hot deals each week and we ship our products all around the world!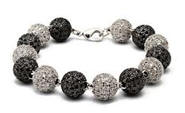 Jewelry Liquidation
Our bulk buying options on high-end fashion jewelry are remarkable. We include trusted name brand designer costume jewelry from overstock sources. Our regular bulk buying clients adore the brands we offer such as Jessica Simpson, Swarovski, Givenchy, DKNY, Anne Klein and many others. We outpace the competition every time, so give RS Trading a call now!

Name Brand Jewelry
We offer superb name brand jewelry at below wholesale prices. Here at RS Trading, we assure you that we can meet your needs. Our loads of costume jewelry from overstock sources include shelf pulls and customer returns in excellent condition. Our links with several major department stores give us an advantage in the trade, and as our client you will benefit.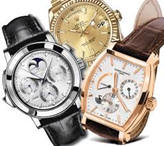 High-End Watches
Here at RS Trading, we dedicate ourselves to providing our clients with their special preferences. Our high-quality watches and other accessories are much adored by both our domestic and our international clients. We offer supplies of mixed pallets of watches and trendy accessories, mainly costume jewelry from overstock sources.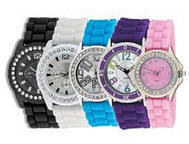 Department Store Watches
Let us introduce you to our impressive mixed loads of costume jewelry from overstock sources of distinction. Contact us today and discover that we offer the items that you are frantically searching for. Our selection of merchandise originated from major department stores around the U.S.A. Call our offices today; ask about our special deals of the week and availability.