Costume Jewelry by the Box, Pallet or Truck load
Assorted Brand Name Jewelry Closeout Liquidation

Assorted Brand Name Jewelry Closeout Liquidation
Costume jewelry salvage is what we specialize in here at RS Trading. Our special partnerships with a range of leading retailers across the U.S.A enables us to keep smooth operations in the bulk selling trade. As our client, you will benefit! Contact us for details on our jewelry collections. We deliver to you by container, pallet, box, crate or truck load.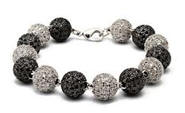 Jewelry Liquidation
RS Trading offers all bulk purchasers domestically and internationally, a remarkable selection of high-end costume jewelry from salvage sources and liquidations. Our prices on costume jewelry are considered as being very low. Count on us for accessory items like watches, necklaces, bracelets, rings, earrings and special assorted gift sets.

Name Brand Jewelry
After many years in fashion jewelry bulk trading, we know the most popular and highly demanded name brands in costume jewelry! Our costume jewelry salvage sources originate directly from shelf pulls and customer returns at the largest department stores across the United State of America. Contact our helpful sales representatives and get your order initiated.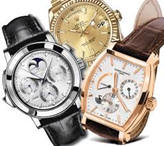 High-End Watches
Our high-end jewelry includes costume jewelry salvage sources of distinction. Trust us when we say that we can competently put together your bulk purchase for costume jewelry. Expect trendy and exclusive jewelry pieces from well known designers as well as a selection of fine watches including brand names such as Movado and Burberry! You will surely be impressed with us!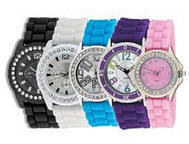 Department Store Watches
Popularly demanded high quality watches and accessories can be yours by simply contacting RS Trading! Call our offices today to find out about our superb mixed loads of costume jewelry salvage sources and other fashion forward items. We have watches for women, men, and children, originally from a range of leading department stores. Call us today to learn more!