Customer Return Jewelry by the Box, Pallet or Truck load
Assorted Brand Name Jewelry Closeout Liquidation

Assorted Brand Name Customer Return Jewelry
RS Trading is a leading provider of high quality customer return jewelry and accessories. We have a great selection of items from the accessories and jewelry industry that your customers will love to see on your shelves. Call today to find out about our great pricing structure.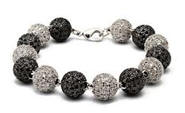 Customer Return Jewelry
RS Trading offers assorted name brand customer return jewelry for your inventory needs. The customer returns are new quality customer returns from some of the most popular retailers in the country. Check out our deals of the week and speak to a sales representative for more information.

Name Brand Customer Return Jewelry
RS Trading offers jewelry from name brand and high end designers like Jessica Simpson, Swarovski, Givenchy, DKNY and Anne Klein among others. We pride ourselves in providing the best quality merchandise at a price that is both fair and reasonable.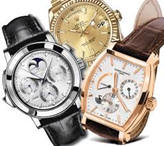 High-End Watches
Few things are better than the selection of high end watches we have from designers like Guess, Movado, Michael Kors, Burberry and many others! We have a great selection of Customer Return Jewelry, watches and accessories. We offer mixed pallets and assorted caseloads of all types.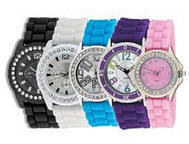 Department Store Watches
You may also be interested in our mixed variety of department store watches, which can come in men's, women's, and children's styles. All of the merchandise is sourced directly from the excess and surplus inventory of major department stores around the country.