Discount Designer Apparel by the Box, Pallet or Truck load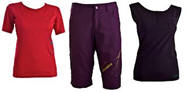 Discount Designer Apparel
RS Trading has an extensive selection of discount designer apparel at prices you wouldn't believe! Call our offices to find out details about our amazing inventory of new, high quality merchandise and products at low prices! Our inventory is updated daily.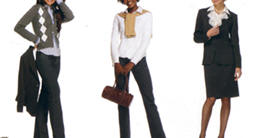 Assorted Women's Apparel
Find great deals on the best of women's apparel. Our selection of discount designer apparel is at unbeatable prices! We source our inventory from the shelves of some of the most well known department stores in the United States! Call for details about our specials!

Men's First Quality Mixed Apparel
Filling your inventory and store shelves with high quality Men's apparel has never been easier with RS Trading! We have a great selection of high quality discount designer apparel for men in a variety of sizes, styles, and designs! Our mixed loads include accessories as well.

High End Overstock Mixed Apparel
High end discounted designer apparel is easy to find and secure with RS Trading. We have pallets, caseloads, and truckloads at great prices and with an assortment of apparel from designers like Calvin Klein, Ralph Lauren, Charter Club, Tommy Hilfiger, DKNY, Guess, Liz Claiborne and more.

Children's Mixed Apparel
If you're looking for discount designer apparel for baby and children, RS Trading can help you with that too! Our mixed assortment of overstocks and store returns are just the tip of the iceberg! We have so many amazing clothes in a variety of sizes and styles. Call today!